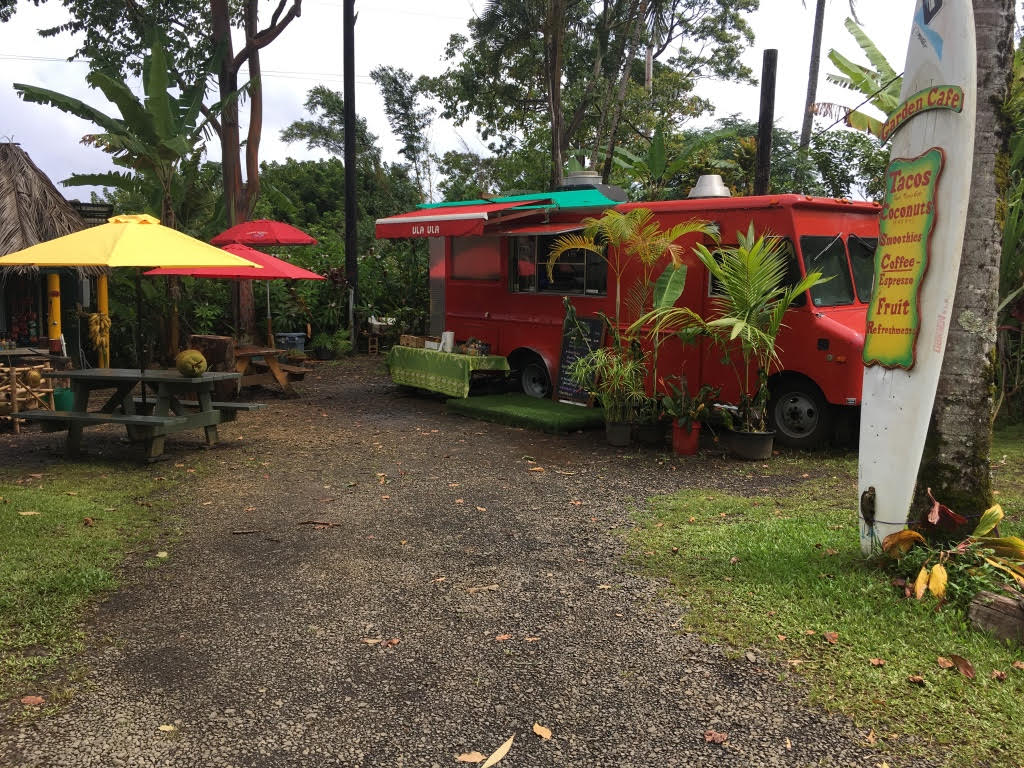 Garden Cafe
The Garden Cafe features hot food, smoothies and other local favorites.  Hot food currently consists of pork, chicken or veggie tacos that include cheese, black bean, cabbage, pineapple salsa and avocado (Cabbage, pineapple salsa and avocado are local products.).
Smoothies are made with ice, water and locally available fruits including mango, strawberry, papaya, pineapple, avocado, banana, jackfruit, pomelo, orange, tangelo, and ginger.
Other local favorites include banana bread and coconuts (Coconuts will be cut to order and will have about 16 ounces of water.  The nut will then be split open so that the coconut meat can be enjoyed.)
Coffee and espresso will be made to order and can be served hot or iced, with milk or hot foam, and with chocolate.
Homemade ice cream is usually available.  A special vegan chocolate mouse is also available (ask for details).
The Garden Cafe is open seven days per week, 9:30 to 4:30.  The exception is holidays and three random days per month for maintenance.
For more information, please contact Tim Bachand directly at timbachand@gmail.com.
---
Disclaimer
These are separately owned and operated businesses located within the garden. Please feel free to contact them directly. We respect their quality of service, however we do not control their hours of operation.